MICROSOFT
SMB Dynamics 365 Sales School
Join this new sales track and grow your business with Dynamics 365 for SMB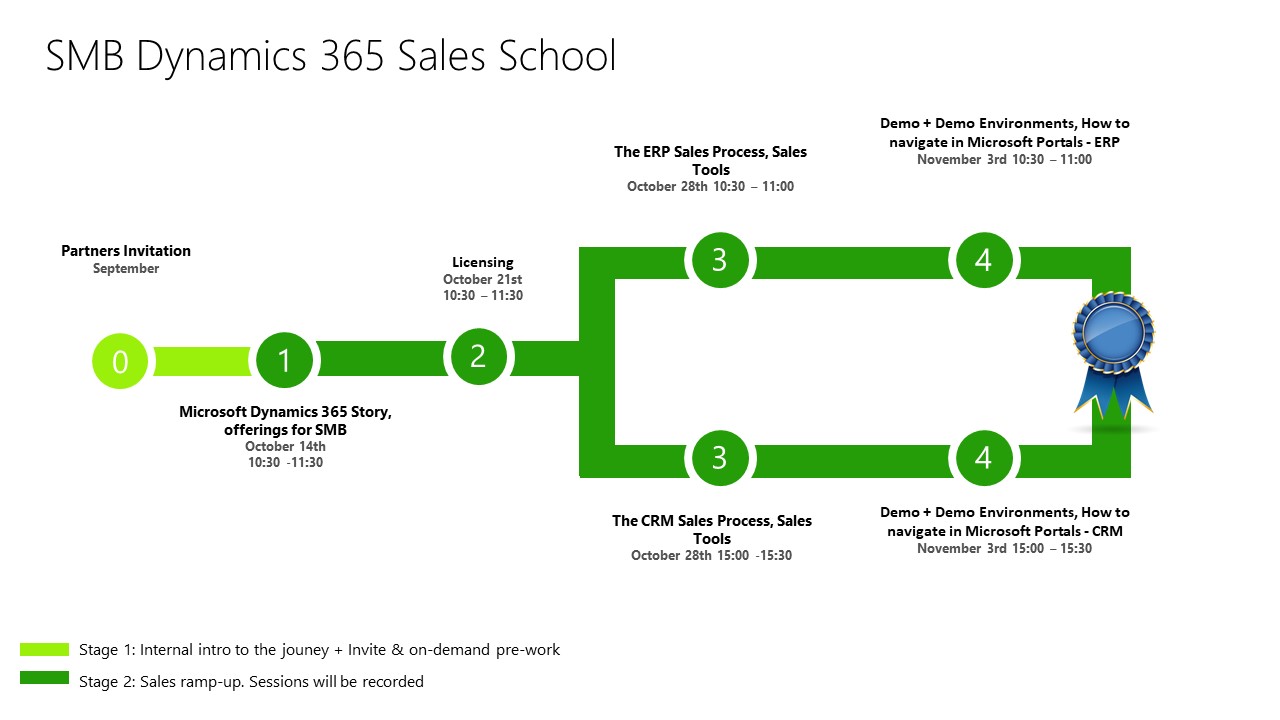 The SMB Dynamics 365 Sales School is designed for new sales individuals, whether you are completely new to Dynamics 365, or you are an Office 365 expert, this is for you.
The SMB Dynamics 365 Sales School is a 4-step journey that will be focused on different sales or pre-sales motions to help you understand the functionalities of Dynamics 365, the different offerings for SMB, Licensing, the sales process and how to demo.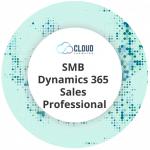 During this journey, you will have the opportunity to choose the sessions that are most convenient for you based on your focus area: ERP or CRM. We will kick off the series October 14th, and each Thursday you will be able to join us to cover one of the 4 steps in the SMB Dynamics 365 Sales School.
Follow the series of webinars to get a SMB Dynamics 365 Sales Professional badge! *You can register individually in each session.
Microsoft Dynamics 365 Story: Offerings for SMB
Demo + Demo Environment: How to navigate in Microsoft Portals – ERP
Demo + Demo Environment: How to navigate in Microsoft Portals – CRM
Register now!
Registrándote en este Evento, aceptas que tus datos personales serán procesados por Kapturall, como controlador de datos, para manejar tu asistencia. Kapturall comunicará tus datos a Microsoft y al distribuidor que hayas seleccionado, como patrocinador, para mantenerte informado de las iniciativas comerciales en base a tu interés legítimo. Tienes derecho a acceso, limitación, cancelación y portabilidad de tus datos en cualquier momento, notificándoselo a Kapturall por email a la cuenta david@cloudchampion.es. Revisa nuestra Política de Privacidad para más información.